National World Ad Manager Target millions of local, online customers
With over 14m potential new customers, secure your digital advertising needs with National World Ad Manager, and target the people you want
to reach with our network of trusted news websites.
Get started
National World Ad Manager Why advertise using National World Ad Manager?

Quick and simple

A quick and easy way to take control of
your advertising and set up your
campaign in a matter of minutes.

The right audiences
at your fingertips

Target your ideal local customer using
rich first party audience data.

Understand your
campaign's true impact

National World provides customers with
brand lift studies, helping you
progressively improve your campaigns.
National World Ad Manager Creating and managing
your campaign is easy
with these simple steps
Select your ad and set your budget

Formats available from Display to Video Pre-roll with no minimum spend.

Choose your target audience

Build a profile of your ideal customer, filtered by age, gender, interests and more.

Add or build your creative

Upload your own artwork or build creatives in the platform using our simple tool.

Review your campaign performance, inc. brand lift

Monitor campaign performance and tweak as you go. You'll also get a brand lift report, once your campaign has ended.
Get started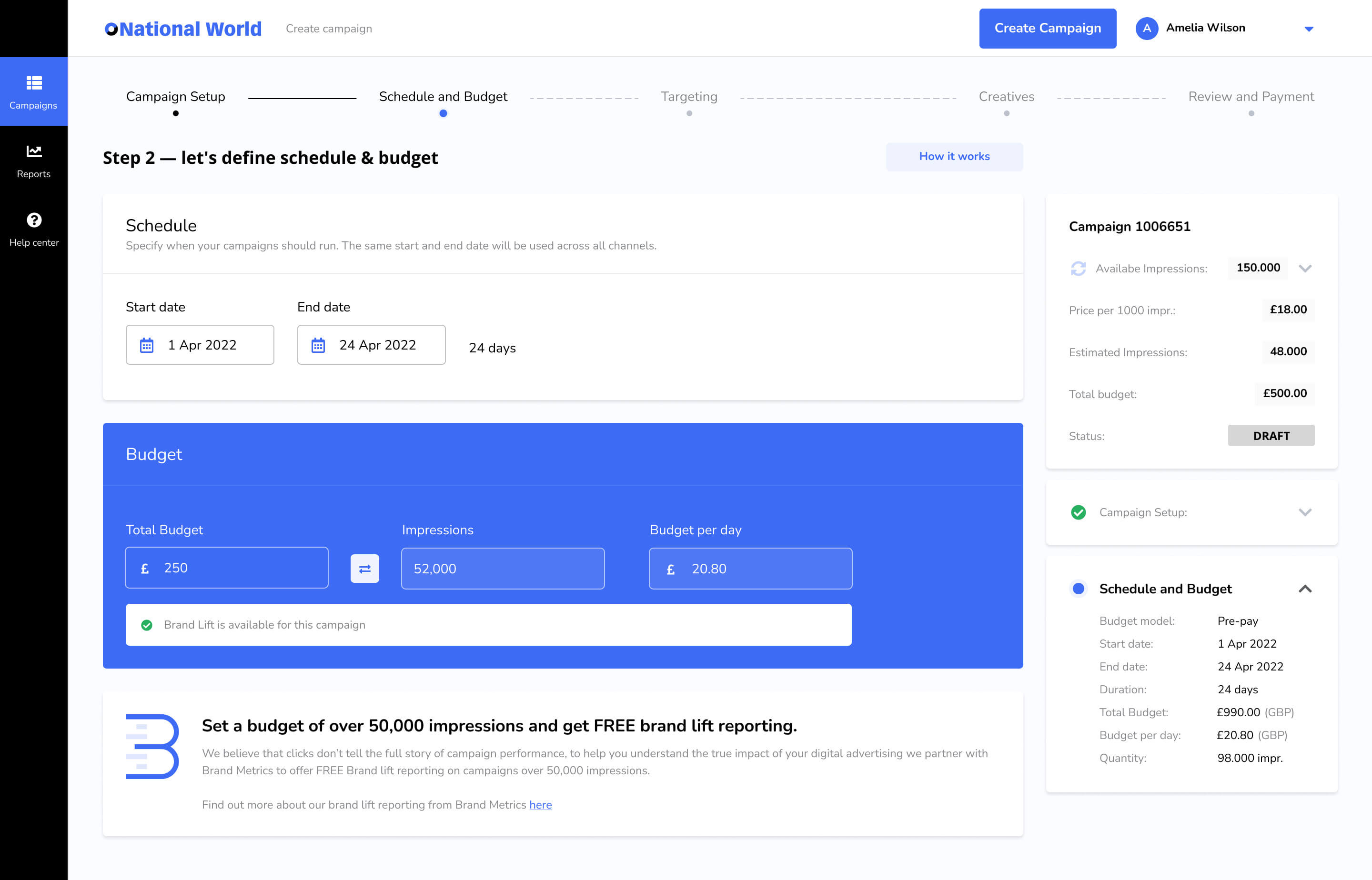 Have any questions or need help?
To speak to our Support Team email admanager@nationalworld.com
Get in touch